Arizona Latino Leaders Speak in Support of Biden Before Trump Event in Phoenix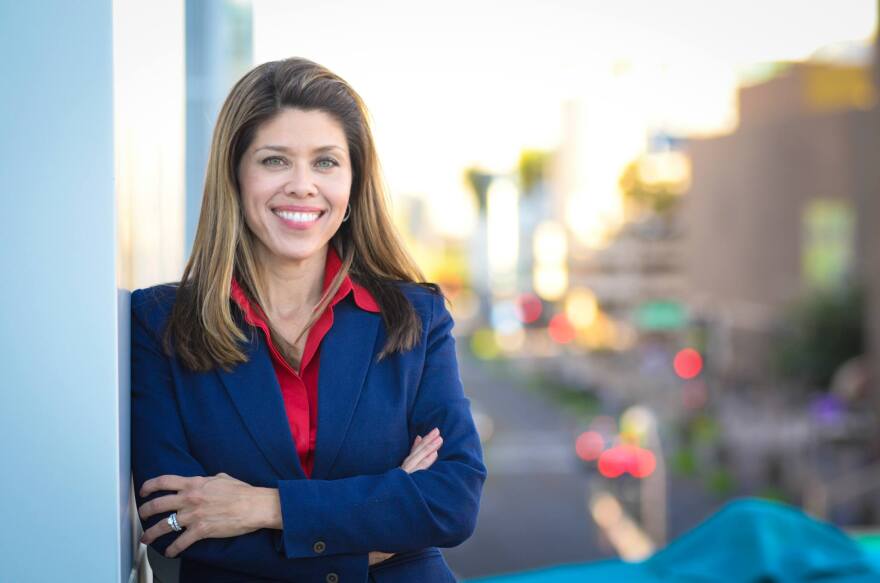 Ahead of a Latinos For Trump gathering Monday in Phoenix, Arizona Latino leaders met on a Zoom call to say President Donald Trump has failed Latino families in his words and actions.
State Sen. Rebecca Rios said Trump's visit shows he is "desperate" and that although Democratic presidential nominee Joe Biden and vice presidential nominee Kamala Harris may limit their trips to Arizona or may not visit due to the ongoing COVID-19 pandemic, their presence will be felt through online meetings and campaign surrogates.
"Look, the bottom line that many of us know is that Trump has abandoned Latino families. Joe and Kamala know the Latino community and we know them. Trump has turned his back on Latinos every step of the way."
Rios said a brief stop by Trump would not address real issues important to the Latino community in Arizona, including health care inequities, jobs and immigration reform.
"Most thinking Latinos know Trump is desperate," she said.
In Arizona, Latinos are expected to make up about 25 percent of the electorate, according to KJZZ. The Latino Vote Project found that three-quarters of Arizona's Latino voters voted Democratic in the 2018 midterm elections.
"(Trump) is bringing his snake oil," said state Rep. Lorenzo Sierra, who is a member of the Latinos for Biden coalition of Arizona elected officials. "President Trump, we see through your lies and your incompetence. We're going to make you the worst one-term president ever."
Latino Decisions, a Seattle-based political opinion research group, says August polling showed 73 percent of Latinos in Arizona disapprove of the way Trump is handling his job as president. Of six battleground states the group looked at, Latinos in Arizona gave Biden the highest favorability rating at 68 percent.