The latest on COVID-19 in Arizona.
Arizona To Get $862M To Aid School Reopening's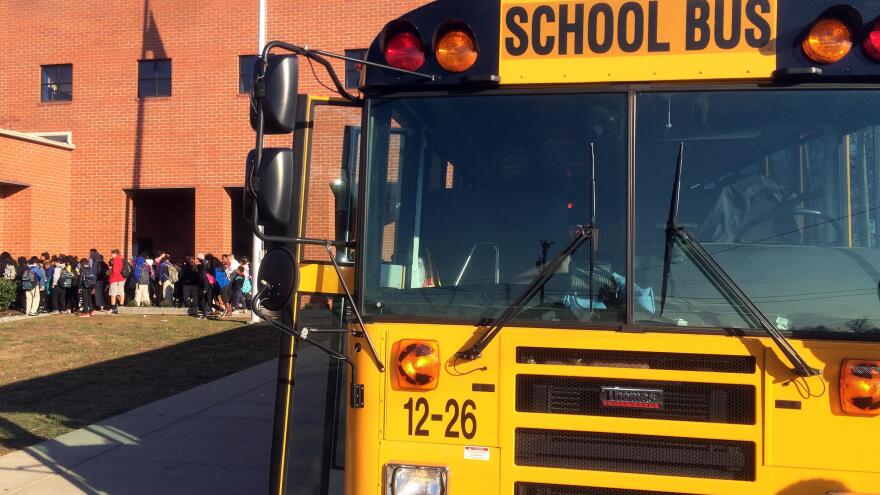 By Howard Fischer
Capitol Media Services

PHOENIX -- Arizona is getting another $862 million in federal COVID relief dollars to help safely reopen schools.
But a spokesman for the U.S. Department of Education told Capitol Media Services that none of these dollars will be available for the legally questionable program instituted by Gov. Doug Ducey to financially reward schools that do not require students and staff to wear masks. That's because those dollars are coming from the Department of Treasury which administers a separate program. And it was that agency who told the governor his plans violate the terms of the grant.

"The Department of Education will continue to closely review and monitor whether Arizona is meeting all of its federal fiscal requirements,'' said spokesman Luke Jackson about the dollars within his agency's discretion.

And that may be just the beginning.
The agency's Office for Civil Rights already has opened investigations into five states which prohibit schools from requiring masks. That is on the basis that such restrictions illegally discriminate against students with disabilities who, with heightened risk of contracting COVID, may not be able access in-person education.

And the only reason Arizona is not on that list, the agency said, is because its ban on mask mandates remains legally unenforceable, at least for the time being. That follows a ruling by Maricopa County Superior Court Judge Katherine Cooper last month that the ban approved by the Republican-controlled legislature -- along with some other measures -- was illegally enacted.

But all that could change if the Supreme Court, set to hear arguments Nov. 2 gives the go-ahead for Arizona to bar schools from requiring masks. And at that point the state could find itself in the same position of facing a civil rights investigation and potential federal lawsuit.
What it all comes down to is that there are multiple pots of money under the American Rescue Plan.

The $862 million distributed Thursday by the Department of Education comes from the Elementary and Secondary School Emergency Relief fund. It is the final payment in the $2.5 billion Arizona was allotted.

It also is money going to the state Department of Education and not subject to gubernatorial discretion.

Among the programs funded here is a Ready for School Campaign to encourage parents and children to back to the classroom for in-person instruction.

The state also is going to implement separate "evidence-based interventions'' to deal with time lost while schools were closed as well as expand summer and after-school programs. And there is a separate partnership with the state's three universities to help schools recruit and retain faculty.

By contrast, the dollars that were given to Ducey came from a separate Coronavirus State and Local Fiscal Recovery Fund established under the American Rescue Plan. And those dollars are administered by the U.S. Treasury Department.

Ducey, claiming absolute discretion on how those dollars were divided up, used $163 million of those dollars to boost per-pupil funding.

But the catch is that the dollars were only made available to district and charter schools that were "following all state laws.'' And that, the governor said, meant only those schools that do not require the use of masks indoors.

The governor also put another $10 million into a program to provide $7,000 vouchers to parents whose children were in schools with mask mandates to instead let them attend private or parochial schools.

But Deputy Treasury Secretary Adewale Adeyemo, in a letter to Ducey, said those dollars were designed to actually help stop the spread of the virus. He said the governor's actions run afoul of the restrictions the state agreed to, giving him 30 days to fix it or have to give back the cash.
Other than his press aide lashing out at the Biden administration, Ducey has yet to formally respond.

There could be bigger legal problems waiting in the wings.
In August, Susan Goldberg, the acting assistant secretary for civil rights within the U.S. Department of Education, sent letters to chief school officers five states that also ban schools from having mask mandates.

"Office of Civil Right's investigation will focus on whether, in light of his policy, students with disabilities who are at heightened risk for severe illness from COVID-19 are prevented from safely returning to in-person education, in violation of federal law,'' she wrote. Those letters went out to Iowa, Oklahoma, South Carolina, Tennessee and Utah.

As to Arizona, federal officials are adopting a wait-and-see approach because of the court ruling that keeps the state from telling schools they can't require masks. But the federal officials say they will "closely monitor'' what goes on here if Cooper's ruling is reversed.

"It's simply unacceptable that state leaders are putting politics over the health and education of the students they took an oath to serve,'' U.S. Education Secretary Miguel Cardona said in a prepared statement when the letters went out in August. "The department will fight to protect every student's right to access in-person learning safety and the rights of local educators to put in place policies that allow students to return to the classroom full-time in-person this fall.''